Sea shells have been used as jewellery for thousands of years, but good ideas never go out of style. Shell jewellery is a unique way of demonstrating your own individual style, safe in the knowledge that, because no two shells are ever the same, no one will ever have the exact same piece as you. In a world the seems full of reproductions and imitations, sea shell jewellery guarantees a unique accessory that will be admired and envied.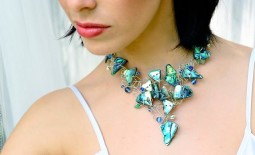 Colour is one of the defining traits of sea shell jewellery. Paua is the most sought-after variety of shell, thanks to its iridescent colours and the range of hues from green through to purple and even gold. With some materials, shine is difficult to attain, but sea shells have a natural sparkle that ensures an inevitable shine and they can appear differently if you look at them from another angle. Shells are also viewed differently depending on the light. So, while you might only be able to wear certain pieces of jewellery under certain conditions, sea shell jewellery can complement any outfit. Whether you're looking for a casual accessory for a day out shopping or something special to finish off your outfit for a particular occasion, the same quality piece of sea shell jewellery can suffice for both.
You might see a lot of sea shell jewellery around, but that doesn't mean that it's all of the same high quality. There's real skill involved in choosing and polishing the shells effectively, not to mention bonding them together using appropriate materials. All too often, lacklustre shells are chosen by designers and these inevitably lead to lacklustre pieces. Add in the fact that the craftsmanship may not be of the high standard the jewellery deserves and you start to see why buying a quality piece in the first place can pay in the long run. Imagine a beautiful piece like this Taniwha necklace if it wasn't crafted carefully – it'd simply fall to pieces.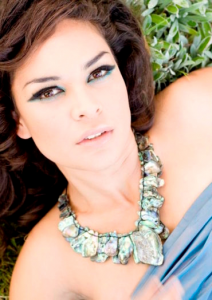 Shell jewellery doesn't just look good – it feels good too. You can tell when you're wearing inferior jewellery, and sea shell pieces just don't feel like that. They feel sturdy and as though they're going to be around for years to come. That's not surprising really, given their origin, but it's a good feeling to know that a piece you buy now is going to be with you for a long time.
With any accessory, there are a few key pinch points. You have to ask yourself if it's going to look good and go with more than one outfit. You also need to question if the quality is good enough to offset the investment. With top quality sea shell jewellery, the answer to both of those questions is absolutely yes.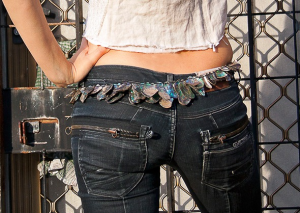 There are many other beautiful pieces in different styles can be found here at SilkRoadEXPO.