For those of you who know a little about the history of the Silk Road, you will know that it was the trade route between the occident and the orient. It was the portal that allowed the exotic and wonderful to reach people in the west. It travelled through Arabian deserts and was alive with adventures and journeys through largely unknown lands. In the spirit of this, the SilkRoadEXPO website brings you knowledge of exotic fashion designers and where to find their creations. It is an international shopping desk for smart shoppers to access fashion, accessories, jewellery, home décor, wedding wear, and footwear. The world wide web is perfect for an online exhibition such as this, where you can discover the unique items of your dreams. Customers, retailers and wholesalers can come together under one virtual roof to create the greatest global marketplace of its kind. Those who make and sell things can reach a global online audience. Those who wish to purchase authentic quality products can do so, safely and conveniently.  
Why Choose SilkRoadEXPO? 
The SilkRoadEXPO website offers a global portal for retailers and wholesalers to build their own iconic brand recognition in a supportive environment. They will not be overshadowed by the big luxury brands, when reaching into markets like China. Just like the Silk Road of old, SilkRoadEXPO will take their products to the large Chinese consumer market with a minimum of risk and cost. Cultural and social barriers are overcome via the nature of our online exhibition, making it easy for customers to buy. Retailers and wholesalers can collect organic consumer data from the backlinks from the SilkRoadEXPO website. Reach a truly international market today and prosper! 

No Commission Charged to Members 
SilkRoadEXPO does not take sales commissions from its members and charges no hidden fees. One single annual fee allows members to display images and product information worldwide to the SilkRoadEXPO audience. By special arrangement with a reputable Chinese financial institution, UnionPay, members receive a free no establishment fee (save $500) and get discounted card charge rates. Chinese consumers have the benefit of purchasing products via a trusted local financial institution.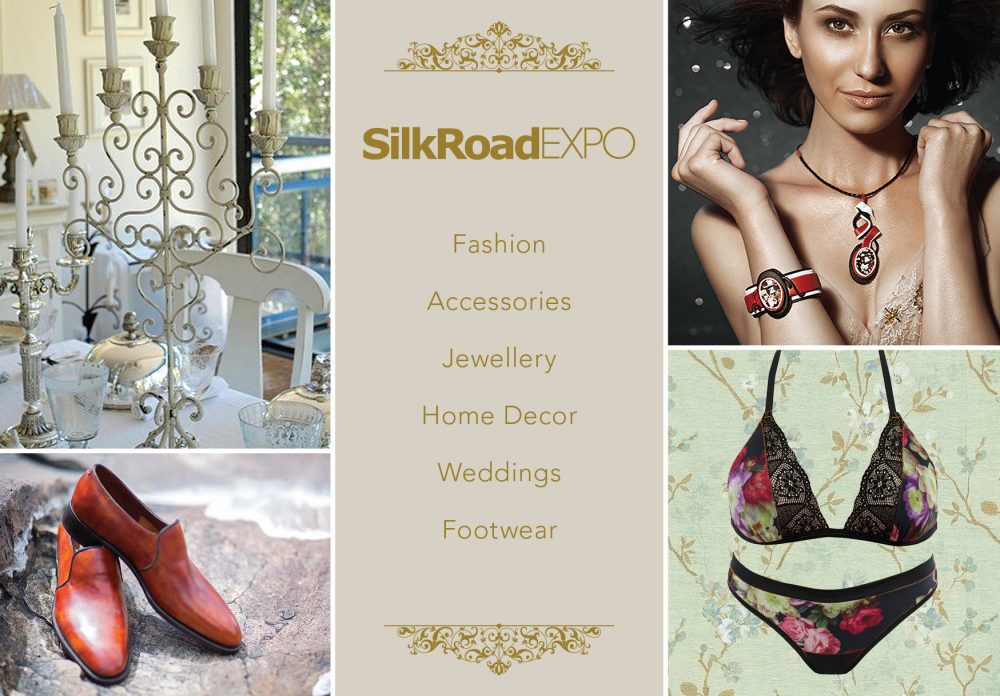 Branch Out & Meet the World 
The SilkRoadEXPO is an online trade fair unrestricted by geography and western seasonal influences. Customers can find retailers, and retailers reach wholesalers on the virtual silk road trade route. This is a one stop shop with all the convenience that entails. Enjoy special relationships and rates with participating service and international delivery companies. Customers are brought to member's websites via a link on each product listed on SilkRoadEXPO.  
The Virtual Expo Excels 
Retailers and wholesalers who have participated in traditional trade fairs and expos know how demanding the experience is. The weeks of preparation, the travel and accommodation costs, the expo space and booth charges, and the stock transport issues. SilkRoadEXPO removes all these headaches and challenges, whilst still delivering the customers, enquiries, sales and networking opportunities. The virtual expo excels over its traditional sibling. 

SilkRoadEXPO Super Charged SEO & Social Media 
SEO is at the forefront of the SilkRoadEXPO website for members and international consumers. A holistic network of interlinked member's sites and social media platforms combine under the direction of one of the world's leading SEO experts. Online marketing campaigns will be launched to attract global customers to the SilkRoadEXPO site. Event sponsorship, TV advertising, and strategic media and PR are part of the marketing package. Chinese social media platforms WeChat and Weibo will carry targeted promotions to Chinese shoppers. Fashion blog sites will carry the SilkRoadEXPO message to fashion consumers globally.  
Customer Service Kings 
SilkRoadEXPO continues to establish customer service centres around the world to provide support for members in multiple languages. Technical support is available for members and customers.  We understand that an online exhibition like this is dependent upon its customer service. When the SilkRoadEXPO website is explained, it makes sense for retailers, wholesalers, and most importantly international customers across the globe. A convenient global portal, a one stop shop! 
#onlineshoppingcentre