When selling products in a busy niche, it's hard to find new ways to connect your products to customers and grow your business.
Based on the years of international trade and export consulting in the Fashion, Jewellery and Home Décor industry, SilkRoadEXPO team understands the tools needed for Retailers and Wholesalers to develop and grow their business.
With this experience, we've created a powerful platform with easy to use tools, allowing you to focus on product development and quality, leaving the lead generation and marketing to us.
Here's how it works:
Creating your company profile and letting the world know what you are good at.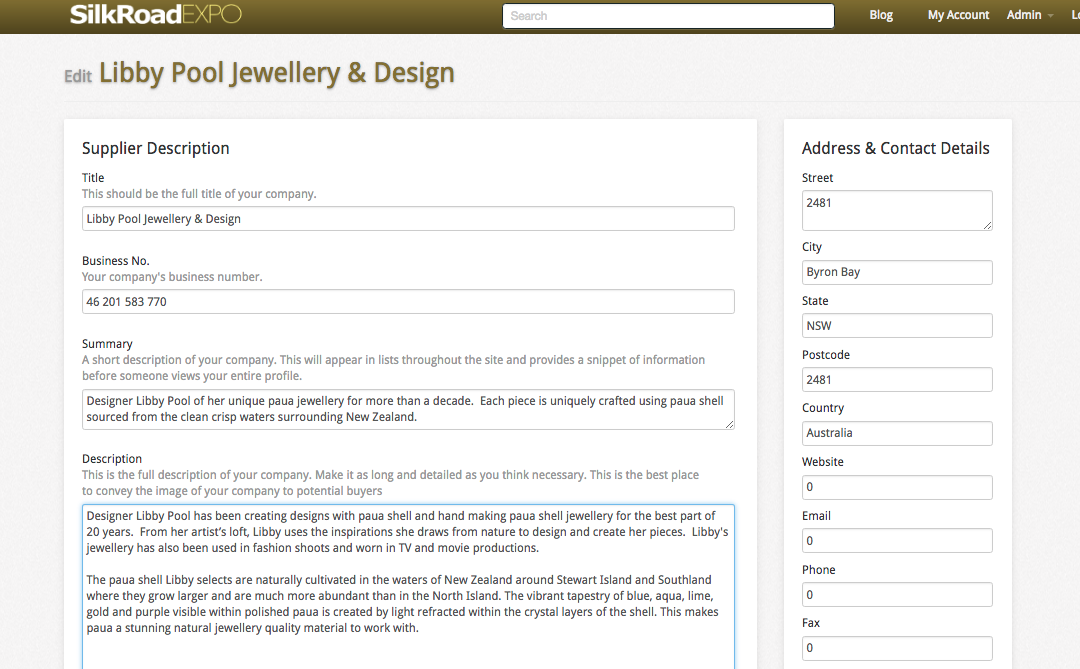 Setting up your company profile on SilkRoadEXPO.com in your own words is easy. Simply fill in the following information
Your business name – the full title of your company
Business number – depending on your country's regulations, some countries require the business number to be displayed in order to carry out the business activities.
Summary – A short description of your company. This appears in the lists throughout the site and provides a snippet of information before someone views your entire profile.
Description – This is the full description of your company. Make it as detailed as you think necessary. This is the best place to convey the image of your company to your customers.
Keywords – Additional keywords about your business and how you want your customers to find it through google search
Contact details – For your customers to contact you.
Save and display your profile.
If you're the designer and your name is the brand name, or you have a registered Brand Name, you can apply for your brand name to be listed and highlighted on SilkRoadEXPO.com product category page. Once approved we will list your brand name and help to make it known to global shoppers.
Adding, editing, hiding or deleting a product is just a few clicks away.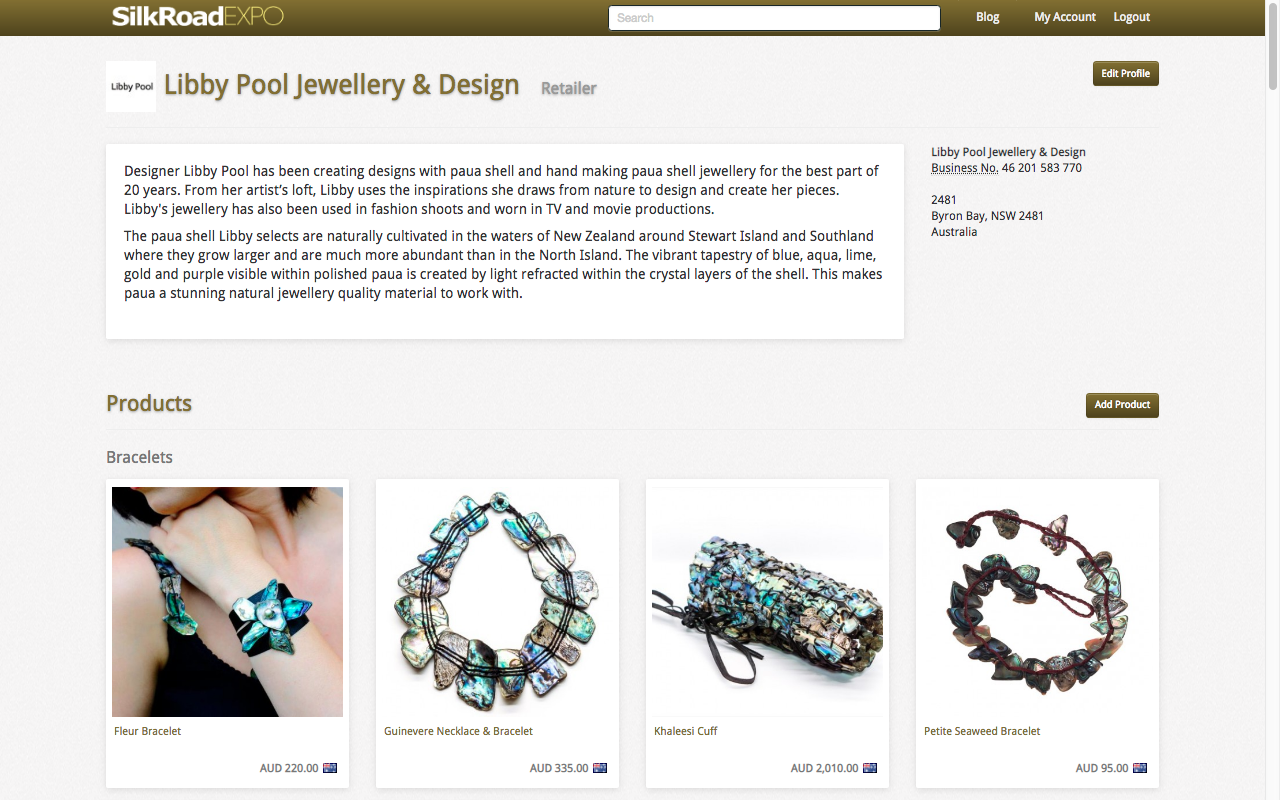 Your company profile is displayed at the top of a dedicated page.
On your company page you can add, edit, hide or delete a product as well as arrange the category of your products.
Add a product – click on the 'Add Product' button. Fill in the product information and images of the product in the same way as you set up your company profile.
Edit a product – click on the edit button on a product edit page to change or update any information as necessary.
Hide a product – select 'inactive' from a dropdown menu to make a product invisible when the product is temporarily unavailable. Select 'active' from the same dropdown menu to make the product visible again.
Delete a product – click on the delete button when the product is no longer available or discontinued. A deleted product will disappear from your company product page and it cannot be recovered.
Arrange your product categories – Add a name in the Collection box to group the products together by range. e.g. type 'Earrings" in the Collection box will group all the earrings together in one product section.
Offer your product price in multiple currencies and allow other partners to communicate with you directly.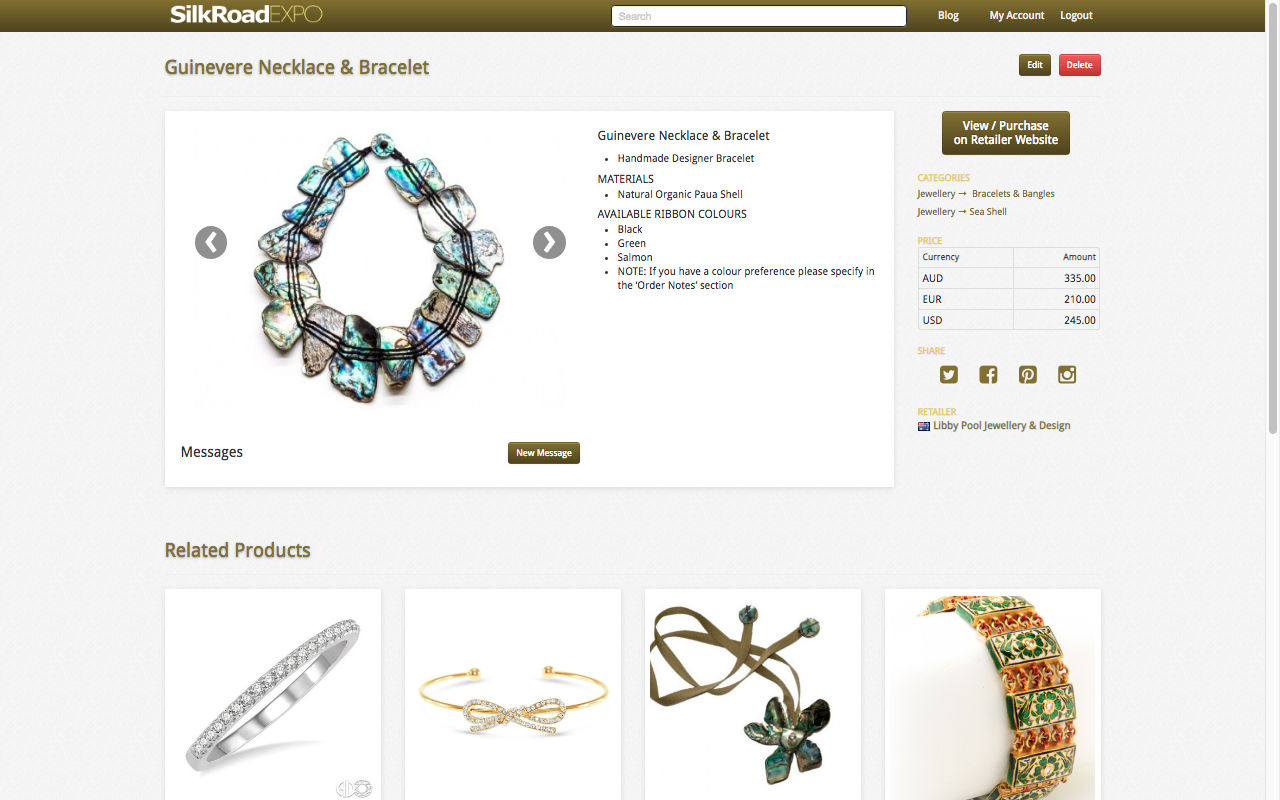 Price Currency – Use the currency tool to display your product price in different or multiple currencies on each specific product page.
Message Box – This tool is designed to encourage Retailers and Wholesalers to connect and communicate with each other, without the need for a middle man. The message box is not accessible to the public.
Tracking and monitoring the traffic for future improvement.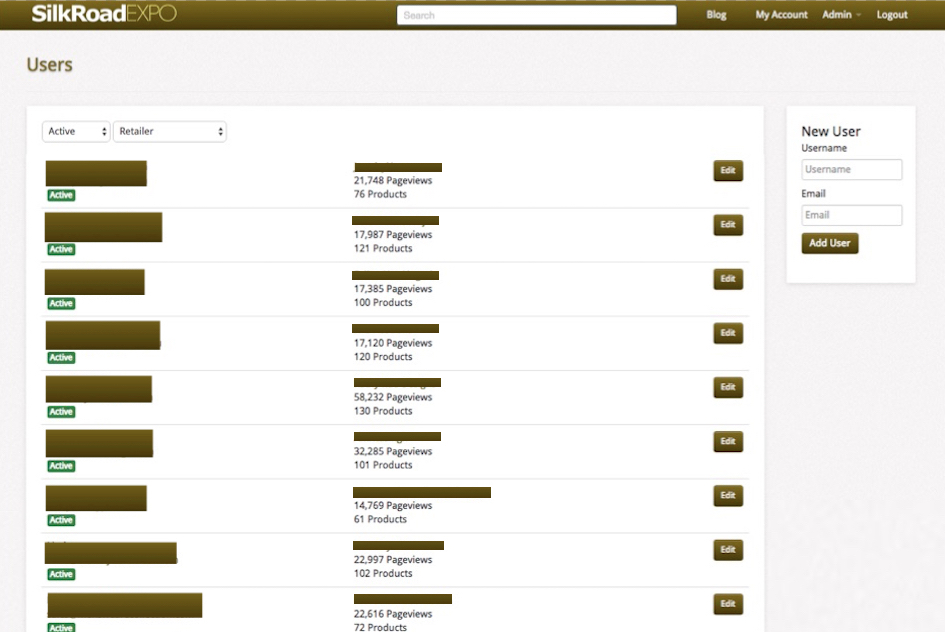 We record, track and monitor the traffic for each product, ensuring high traffic to all partner websites.
SilkRoadEXPO team is constantly creating new strategies and designing new lead generating tools, allowing you time to focus on your business.
We promote your products to thousands of global shoppers.
More tools are accessible once you become our partner.
==> Watch the video to see how SilkRoadEXPO can help you grow your business