This year saw the bold and beautiful colours of the eighties spring back into the forefront of London Fashion Week. With styles from Burberry, Richard Quinn, Richard Malone and Jasper Conran among others, the theme was undeniably bright colours blended with tartans, stripes and various textures. 
Takeaway Trends for Australian Fashion 
Colour is characterized throughout the fashion industry this year with the accent on texture. Australia's fashion month brought back baby pink to their spring collections, from a silky dress to a flowing blouse, the feminine vibe in Australia is popular this season.  
For the autumn season, bold colours are big, with bright red, yellow, deep and pale pink, lilac and cobalt blue taking centre stage. With a shimmer of soft pastel shades making their way into your wardrobe.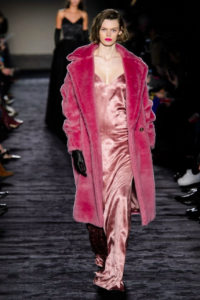 Bringing Back the Eighties  
The bold and beautiful fashion statements established in the eighties are winging their way back to the Australian fashion scene. With large shoulders and tight-waisted skirts, you'll find everything you've worn before or heard about landing on your shores. 
Eighties Fashion 
The eighties were the days of bright colours and huge shoulder pads. Batwing sleeves were popular in this era and we've already seen these back in our stores.  
Not to be misinterpreted with the vintage styles of the eighties, fashion designers have gone for a sleeker look. Still continuing with the theme of shoulder pads but teaming the broad-shouldered tops with high waisted trousers and slim legged bottoms. 
Textured Fabrics are Here to Stay This Season 
All over fashion week, you could anticipate the shift in direction, fashion designers needed to pluck something out the bag. This year is the year of texture and colour. With leopard prints, faux fur, see-through latex and tartan making a sensation, it's on trend to mix and match all colours and all textures. 
Take the faux fur coat for the autumn season from Max Mara it oozes confidence for the wearer. That's what this year is aiming to do. Promote confidence in wearing whatever you want, however you want.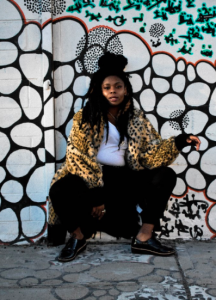 Leopard Print for Autumn/Winter 2018  
London Fashion Week saw an upsurge in designers using leopard print for their catwalk pieces.  
Tom Ford's style was sexy and confident with a leather biker style leopard print jacket. Sticking with the same theme he created a red, leopard print, heavy jacket made of faux leather and fur combined with slim trousers. 
Not to be confused, his style boasts confidence in every colour. He took it one step further with a yellow, leopard print, short dress, tights, shoes and matching handbag with other pieces in bright purples and reds to cater for every look. 
Michael Kors went for a crop version of a 60s duster coat and a leopard print version of the classic trench coat with matching shoes and handbag. 
Badgley Mischka, on the other hand, showed us an evening dress in leopard print with a modest expression and detail to the top front section. 
Calvin Klein's long jacket had more of a classic look to it with square shoulders that dipped lightly to give it an oversized look. 
So, watch out for these wonderful styles in all their splendour. Create your own style with the inspiration of elite fashion designers helping you work it whenever you wear this seasons styles. 
Article Source:SilkRoadEXPO UK Fashion Correspondent  
Image sources:
Catwalk – Kris Atomic
Tom Ford pink coat – Elle UK