The summer can be a busy time for parties, with weddings and birthdays looming. Finding the appropriate clothes for your children in the hot weather can be a challenge, especially if your child is fussy about what they wear. With new styles and modern looks arriving frequently, there's something to wear for even the fussiest of children in our children's wear collection.
Summer Partywear for boys
Boys can be problematic to dress for a party, they don't want the fuss and need to feel free to run around. A T-shirt with a motif is always a great base for a boy, team it with cotton trousers and your little man will be casual and kept cool at the same time.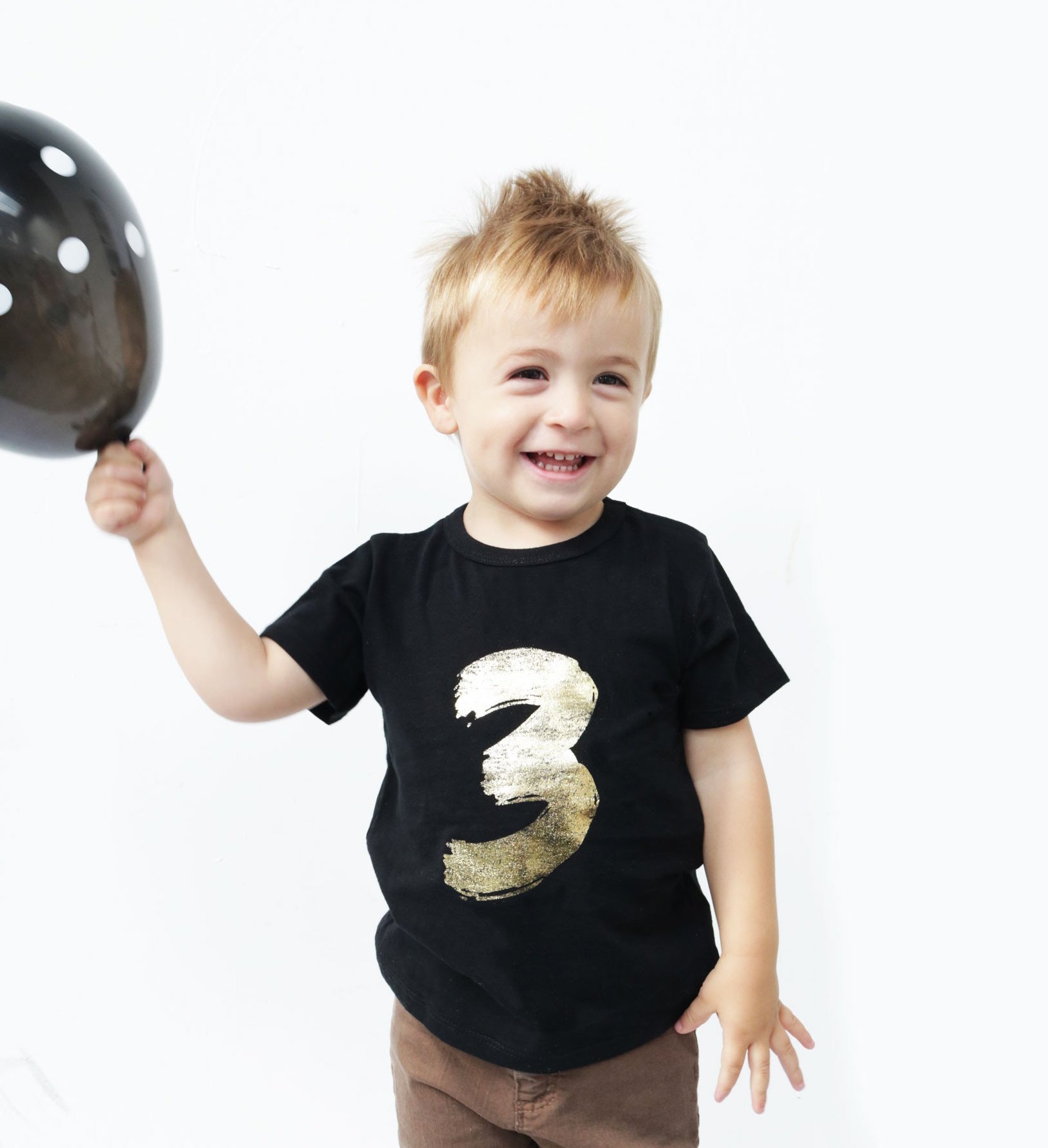 Summer Partywear for Girls
Girls love a party and choosing partywear is part of the fun. There're dresses and skirts with ribbons and flowers for every style and every age that'll spark your child's inner diva.
A classic style dress with a ribbon in colours to match your child's style like the one in the picture above can be used again and again. Add a lightweight cardigan for chilly evenings to move from day to evening without the hassle of carrying a change of clothes.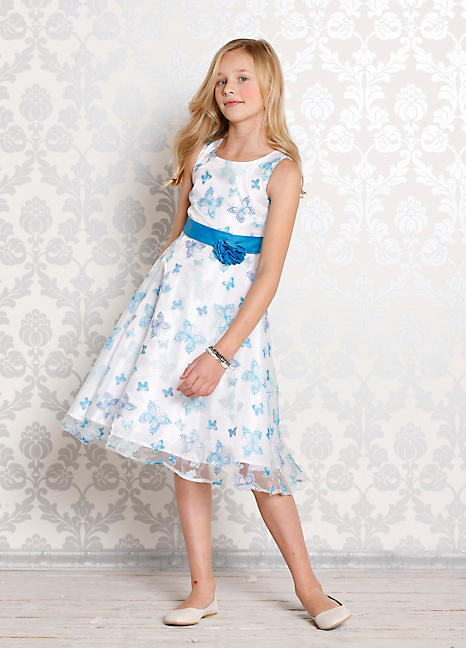 Flowers and The Pink Colour
All girls love flowers and the pink colour, so there's no exception with children's wear. The girl's set collection includes a cute bomber jacket with red roses and a denim skirt with matching floral braces. Ideal for a refreshing summer's evening, combined with a white T-shirt and gold trainers this outfit is modern with a classic twist.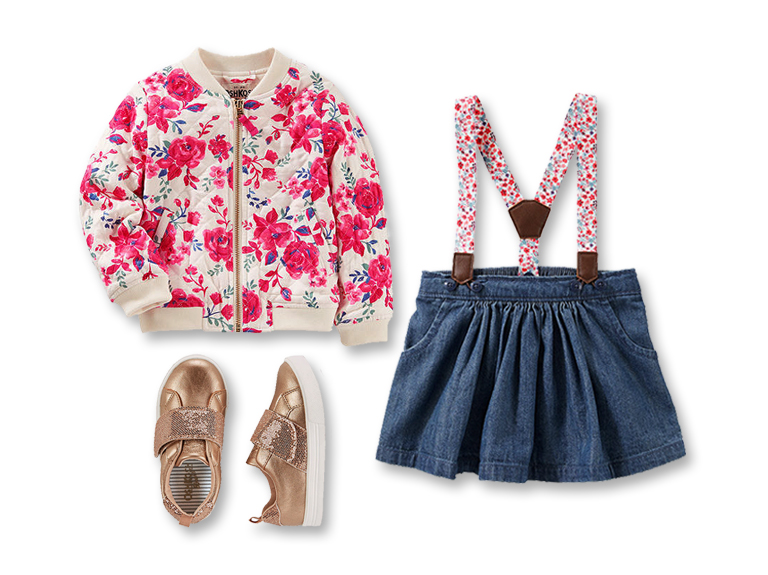 The toddler section includes a cute pair of boy's suspender dungarees, add a T-shirt and a pair of trainers for an informal and comfortable look. For girls who love unicorns they'll love the sleeveless unicorn dress in pink and white, add a pair of sandals and you have a relaxed summer party outfit for the day or evening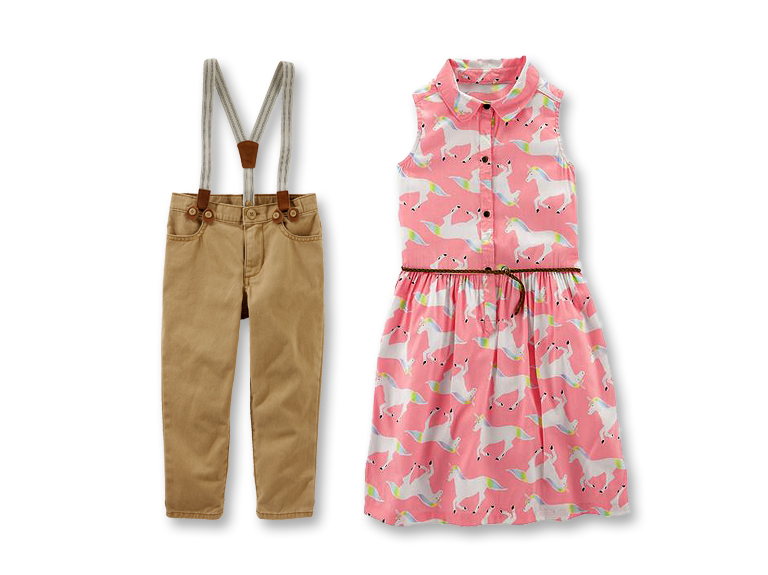 Summer Wedding Partywear
Dressing children for a wedding is just as stressful as dressing the wedding party. You want your child to look and feel comfortable and hopefully they'll want to wear the outfit you've chosen for them.
A wedding can be a long day, from the service to photographs and then on to the party. By the time your child reaches the party, they'll be just as frazzled as you are. So, choosing a comfortable outfit for your child will keep them in the party mood.
~ BOYS ~
For the boys, I've found this formal waistcoat, shirt and trousers. Team it with a pair of comfortable shoes as in the picture above and your little man will charm the girls on the dance floor all evening.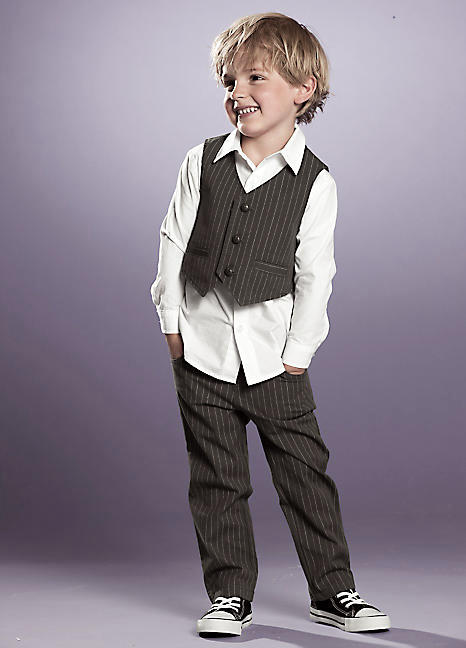 ~ GIRLS ~
For the girls, this gorgeous pink lace dress below can double as a flower girl dress or be worn to a family wedding. Either way, your little one will feel like a princess all day.
Add sparkling sandals to this outfit and a cardigan for the evening in white to make the most of this dress, going from daywear to eveningwear.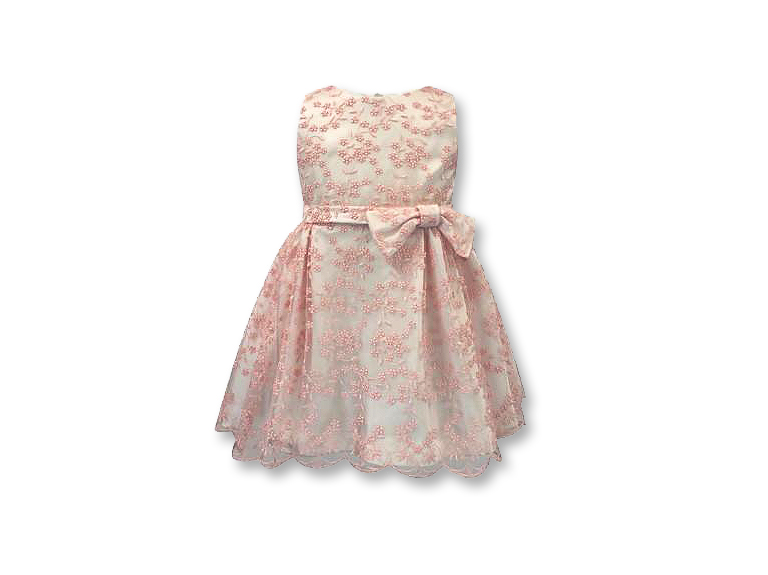 The retailers on SilkRoadEXPO.com have a range of moderately priced boys, girls, toddler, baby wear and shoes for everyday wear, nightwear and special occasions.
SilkRoadEXPO is an international online shopping store providing fashion, accessories, jewellery, wedding, footwear and home decor.
For designers, their efficient business tool provides increased exposure of products to a global market who are searching for quality products.
Use the search bar on the main page to search for children's wear, your search will produce a multitude of boys, girls, toddler and baby wear along with shoes and accessories in varying sizes with collections from UK, Australia, USA and many more.
Louise W