As we know, Spring and Autumn are the best seasons to have the wedding. Depending where you reside, we are now springing or Autumning into the wedding season. As many-a-bride will confirm, the most important detail of the day is the dress. Your wedding gown should not only encapsulate the ambience of your wedding, but reflect your personal style.
Falling in love with the one
For most ladies, their wedding dress is the most memorable and distinctive dress they will ever wear. And so, it is absolutely essential to go with your heart, even in the heat of the fitting room.
Of course, as with all fashion, from glamorous beauty looks to denim statements, what's in vogue comes and goes. It isn't necessary to follow trends 'to a t' for the purpose of your wedding day, however, you can be inspired by the contemporary gown designs.
Rather than selecting a dress that is bang-on current trends, classic, timeless looks will ensure you feel glamorous on your special day. This sleek, sophisticated trumpet gown by Shine Moda is a stunning example of how clean lines, and intricate detailing can make a gown truly unique.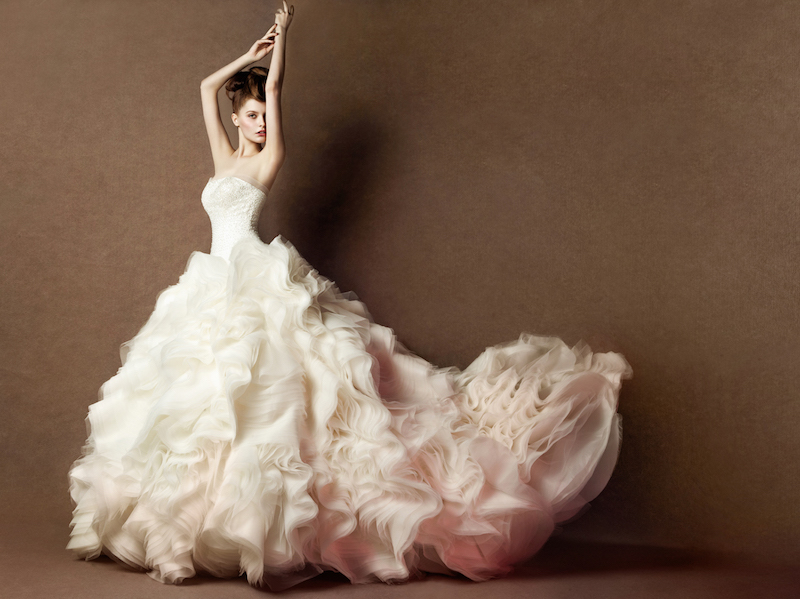 Seamlessly fusing a delicate French low lace bodice with a whimsically tulle trumpet skirt, it effortlessly combines fabrics, adding a subtly modern touch.
Swerving the traditional sweetheart neckline, the dress has an illusion-open back, adorned with lace edging, with a lavish button seam.
Accessorise well for the wow factor
Once you have selected your dream dress, it is important to pair it with the accessories it deserves. Rather than allowing your accessories to detract from the delicacy of your dress, you should choose items of bridal jewellery and headpieces that complement its elegance.
With such beautiful back detail to the dress, this Silver Faux Pearls and Crystals Hair Comb will extend the eye to the hair, and further lengthen the luxury of the dress.
Thanks to its extravagant 7.5 inches of intricate beading, the comb is ideal for styling into hair-ups. And as we all know, up-dos are just perfect for gowns with high necklines.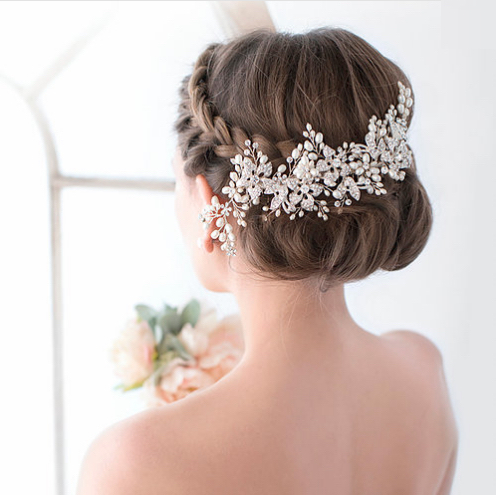 And, of course, every girl knows that what's under the gown counts too.
These pretty boot-tree peep toe platform bridal shoes by Menbur, are a dainty match for the dress above. The shoe's detailing coordinates charmingly with the gown's lace, while the flowers tie together the shoe and the tulle skirt perfectly.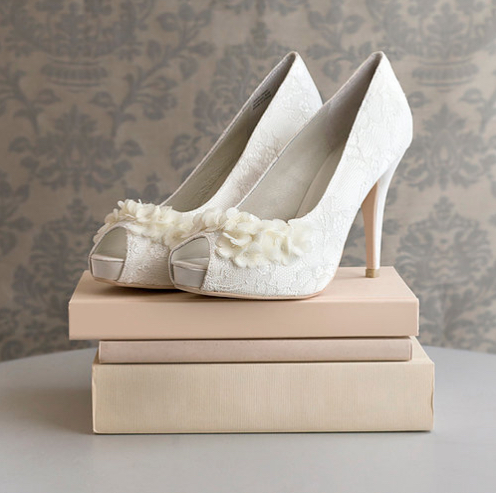 While a high neckline can shorten the length of your neck, drop earrings will counter this effect, giving the allusion of a slim, contoured neck. With an impressive two-inch drop, these Cubic Zirconia Classic Earrings are the perfect choice.