From a statement necklace to a fabulous belt, accessories can make or break an outfit and, the best part is that they can help you update your wardrobe without breaking the bank.
When it comes to accessories, less is most definitely more – legendary designer, Coco Chanel, once said that, before you leave the house, you should take a look in the mirror and remove one item for simplistic chic. Rather than an after-thought, an outfit can be built around one simple accessory for ultimate impact
As summer approaches and we begin to shed the layers, we've put together our guide to making the most of your accessories.
Keeping a-head of fashion

From a cute Baker Boy style to a classic sun-hat, head gear is a really easy way to add a touch of fun or style to an outfit.  Far from over, 2018's over-sized sun hat is still big news for this year and covers a multitude of sins (including bad hair days).  The floppy sun hat is a great way to add a bit of celebrity style to your look – just make sure that you can see where you're going!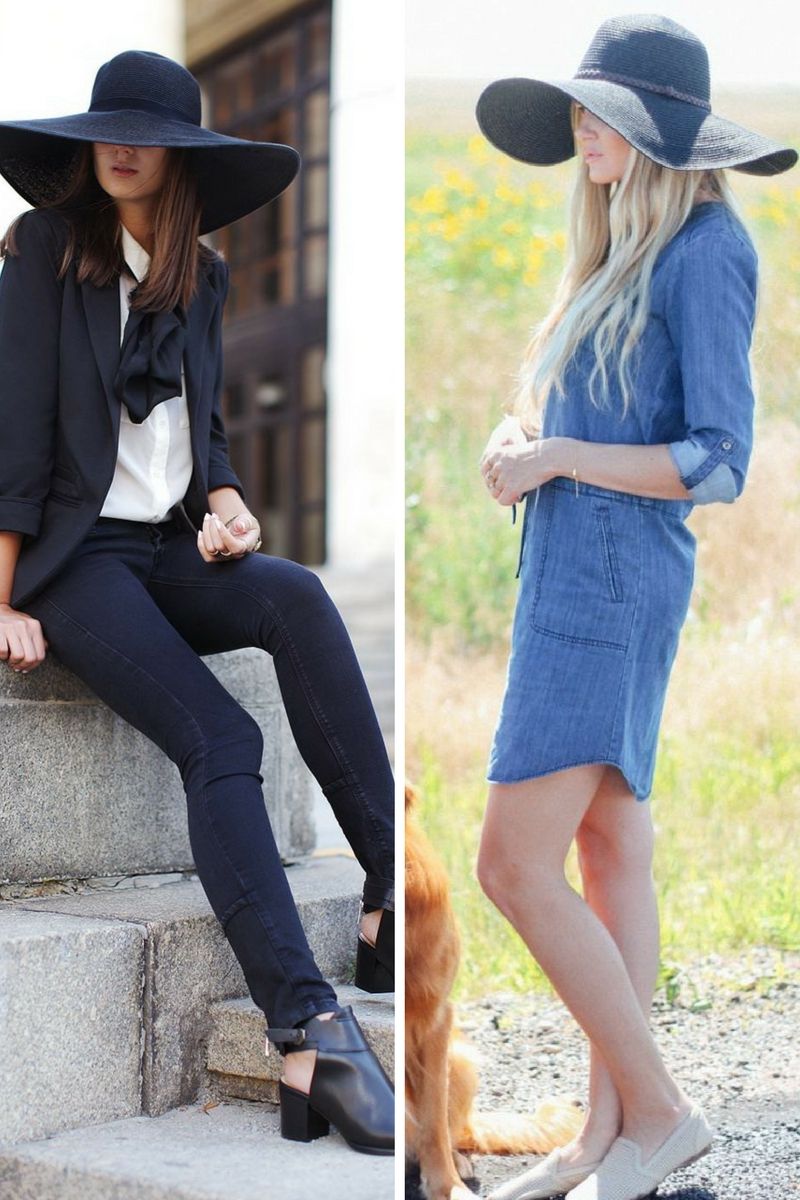 Cap in Hand

For a more casual (and definitely more practical) look, you can't go wrong with the classic baseball cap.  Fun, chic and easy to stash in a handbag when the sun goes in, baseball caps are super-cheap and widely available for a quick and easy outfit update.  For those looking for a more unique style, you can even order personalized caps online really cheaply.
Fashion in the bag

'Double bagging' is everywhere this year with many designers launching matching handbags in different sizes such as this set from Stella McCartney.  This trend can come in handy when travelling (for those of us who don't have an entourage of staff to carry our luggage) but can be tricky to pull off on the high street.  Try teaming two bags together on one hip or balance the look with one on each side.  Or you could, you know, just buy a bigger bag!
With a nod toward a more natural and earthy look, the straw-themed bag is big news this year with many designers and retailers offering a new take on the traditional basket or bucket shape. Not just for the beach, in 2019, the straw bag is at home in the bar, restaurant or mall.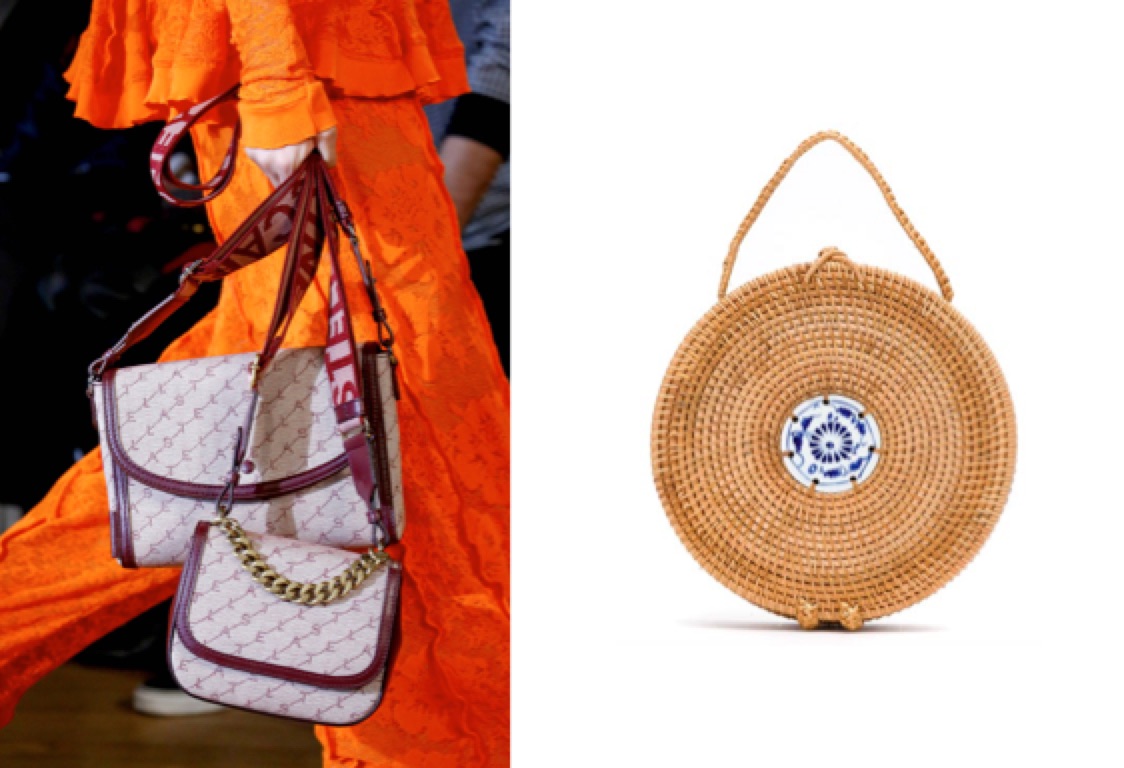 Bringing on the bling

We can't, of course, talk accessories without talking jewellery.  It was once said that a lady should never wear pearls after 5pm as this was deemed a definite fashion no no.  The good news is that, in 2019, anything goes when it comes to jewellery – including pearls (or, for many of us, the faux variety).  Carefully chosen pearl style jewellery can instantly transform even the plainest of outfits.  Try pairing a couple of over-sized choker style pearl necklaces with a plain colour-pop or monochrome top or dress for a simple but chic look.  If you fancy a more ladylike look, a simple strand of pearls is a great way to update an ensemble.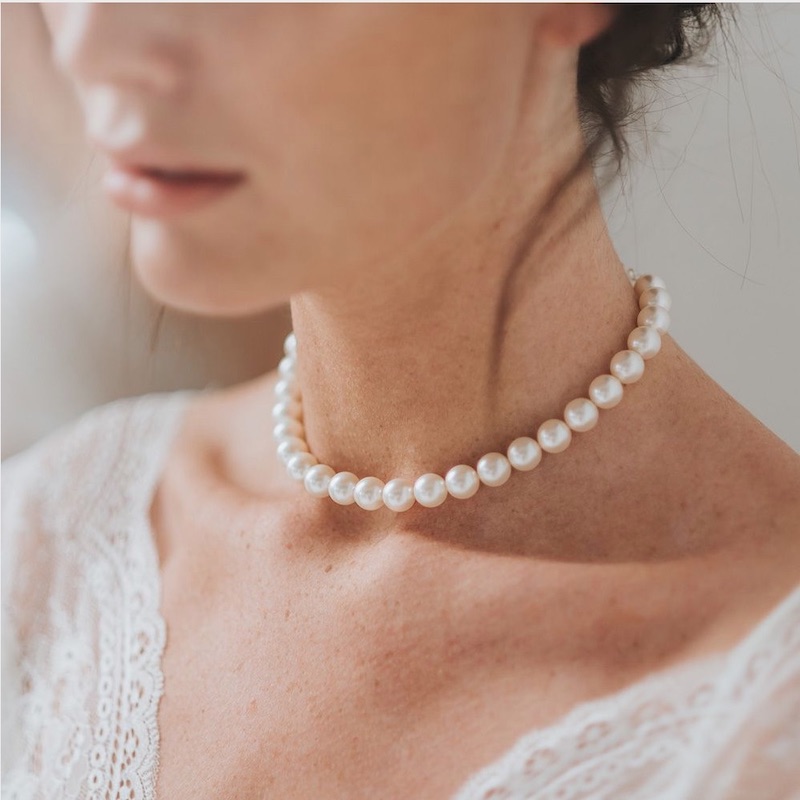 Boho Chic

If you're heading to a festival this summer and are looking for the perfect update to the shorts and vest top staple wardrobe, try adding a bohemian twist for a comfortable and on-trend look.  Beads, leaves, shells and dreamcatchers can add a new dimension to the simplest of looks.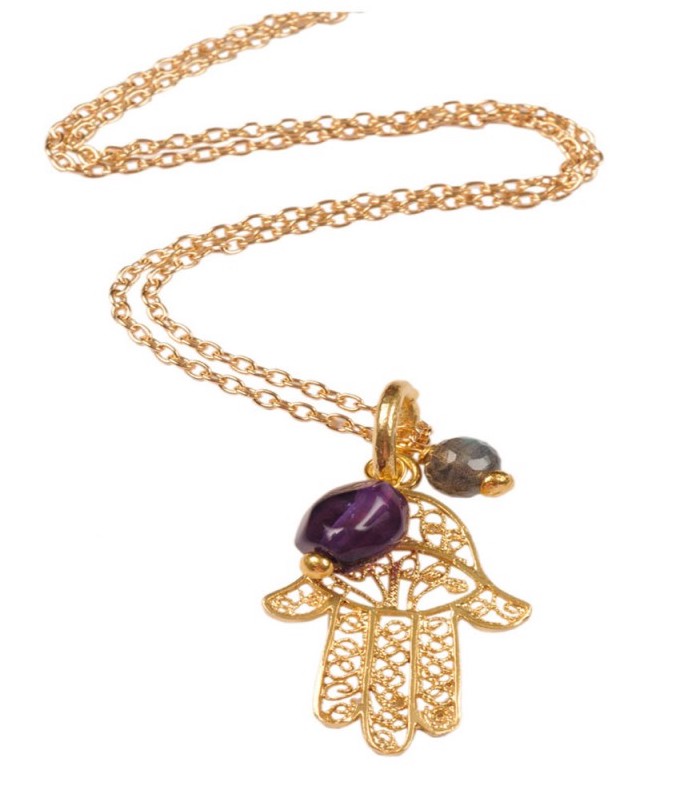 The eyes have it

Whether you opt for a classic designer pair or prefer fun fashion, sunglasses are always an essential part of our summer wardrobe (just check out Instagram if you don't believe us!)  Perfect for finishing off a cool summer outfit (as well as hiding the effects of that late night), sunglasses are great for an instant update.  Oh, and they also, you know, protect your eyes from the glare of the sun).  To add a hint of vintage to your outfit, try the ever-popular cats-eye style – go for traditional or a more modern twist on the style like these beauties from Tory Burch.
Belt up

A simple and effective way to update an outfit, belts are big news this year.  Take a leaf out of some of the designers books and try pairing a ladylike sundress with a mannish leather or faux leather belt.  Not only is this a great way of adding a new twist to a traditional outfit but, it can also help to give a bit of structure to an otherwise shapeless garment.
For a 70s inspired look, try a funky chain belt. Ultimately versatile, the chain belt looks great with trousers for a breezy daytime look or, can be dressed up for a grown up evening look. If you're feeling lazy, you can even buy trousers with the chain belt already attached, like these comfortable and stylish Lipsy ones.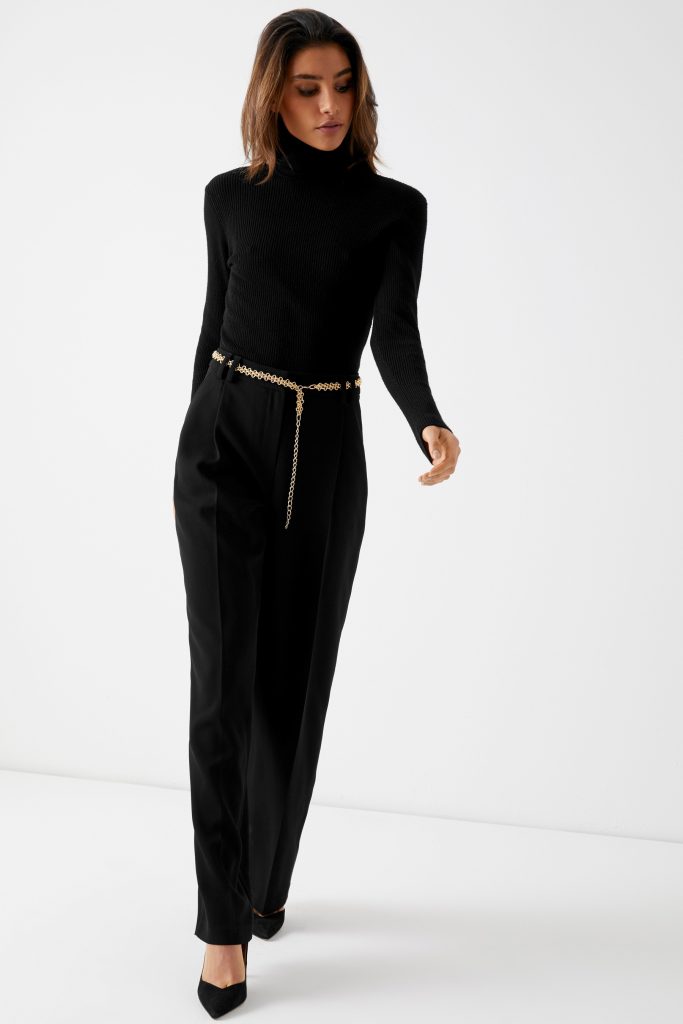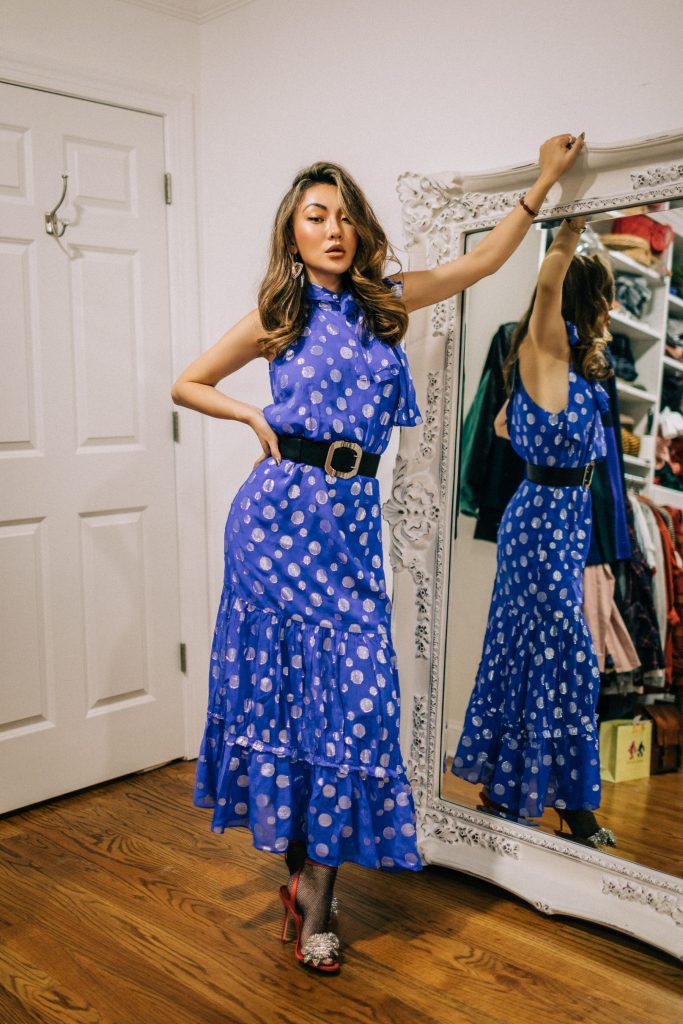 …….And the one to avoid

Ladies, may we introduce……….the micro bag – more specifically, the Jacquemus Mini Le Chiquito bag.  We're not sure where to start with this one.  The size of a credit card, this bag may look cute but, unfortunately won't hold more than, erm, a credit card.   If you opt for this one, you'll need an additional accessory – a man to carry the rest of your stuff for you!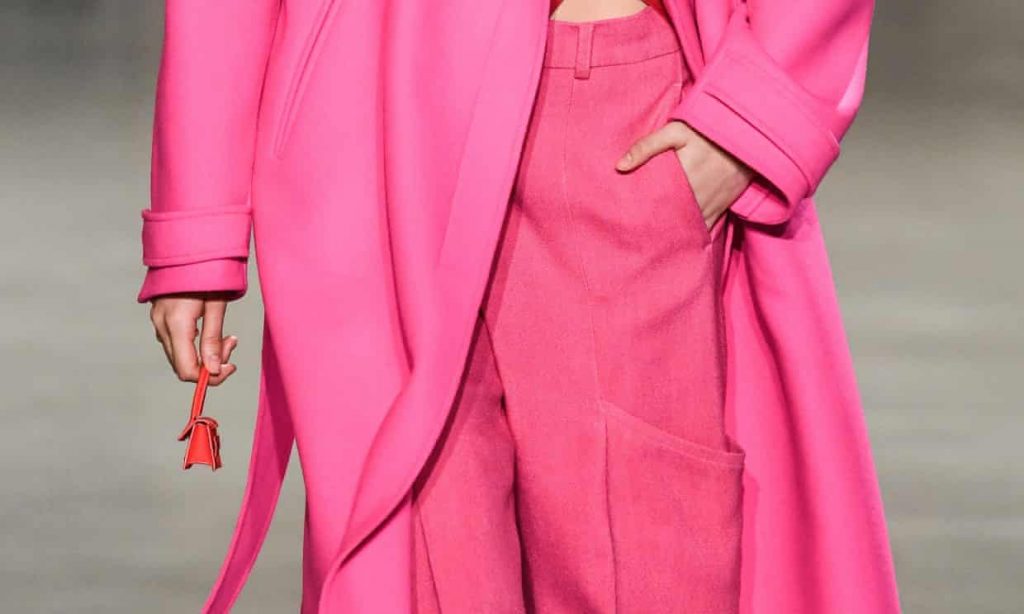 Feature image source: elle.com